Nut Knowle Farm was established in 1979, and now produces a comprehensive range of Vegetarian, Pasteurised Goats Milk Cheeses to suit all palates. The cheeses are lovingly made by hand in our own dairy.
Over the past decade Goats Cheese has enjoyed an upsurge in popularity because of its exceptional flavour, its health benefits, its lower fat content and its versatility. It can be served on the Cheeseboard and can be used with great success in cooking.
Pedigree British Toggenburg and British Saanen goats produce the quality delicate flavoured milk necessary to make our famous cheeses. The goats are fed a natural diet of cereals and lush meadow hay and are milked twice daily, they respond to kindness, each one is known by name and number, they enjoy a good life and give us much pleasure.
Latest News -
Our Little Garlic has changed shape - no longer round, but log-shaped with 30g extra FREE! Our cheeses represent great value for money and any price increases have been kept to a minimum.
Van Sales deliveries are now available. Read more ...
We are very proud of our newly acquired SALSA certificate, which you can view here.
New - Comments Page - see what our customers are saying about us ...
We are proud to have received our "Genuine Own" certificate at a recent FARMA insepction.
January 2011 update - We have a new cheese, Martlet Gold. A competition was run for customers to choose a name and win an oak cheeseboard with a selection of cheeses for Christmas. The winner, Juliet Walker of Emsworth, was presented with her prize at the Emsworth Delicatessen, by our salesman, Steve Bird.

Download our seasonal recipes (PDF file)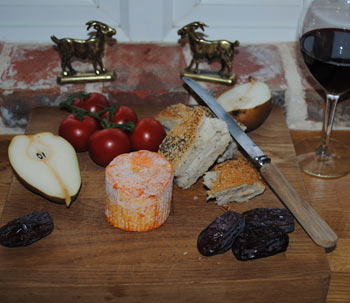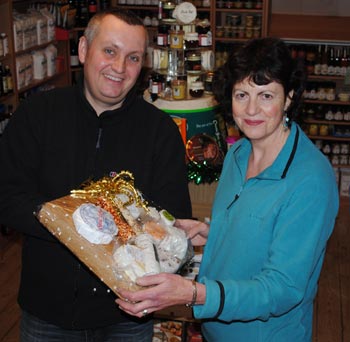 Our new cheese, Martlet Gold, and the presentation at Emsworth